Before I had kids I thought authentic travel experiences had to include places where locals drank or ate. Once I had my own kids, I worried that finding that local connection might not be so easy. Especially now that I prefer drinks and food via room service many nights – don't judge, I never realized how enjoyable eating at a desk-turned dining table could be when the alternative is dealing with over-tired toddlers in a public place.
Then I discovered that parks and playgrounds are filled with locals. The conversation that used to be struck up over a drink, now starts while pushing a swing on a swing set. The parents I meet at the parks and playgrounds, they're the ones that can give me the inside tips that I worried I would miss having kids. Only these tips are more suited for my new travel lifestyle because these tips are suited for my children.
So feel free to let your kids run loose at the playground, you never know who you'll meet.
What about the food, though?
In my pre-kid days I enjoyed tasting new dishes at restaurants. These days, I'm rediscovering my love of picnics. Plus, it's a complete cultural experience. Shopping in a local grocery store and figuring out what treats are perfect without heating or plates is just the half of it. Then there's searching for the perfect spot to snack. A place with a view and a playground. Some of my favorite travel memories are those that happened while eating a picnic.
Know this – if you're travel changes when you have kids to include more parks, playgrounds, and picnics, it's really not a bad thing.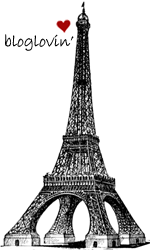 If you have a moment, please visit fellow A-to-Z Challenge travel bloggers Kitty & Francisco of Bay Essence. Their alternating their posts between English and Spanish, so take a look!